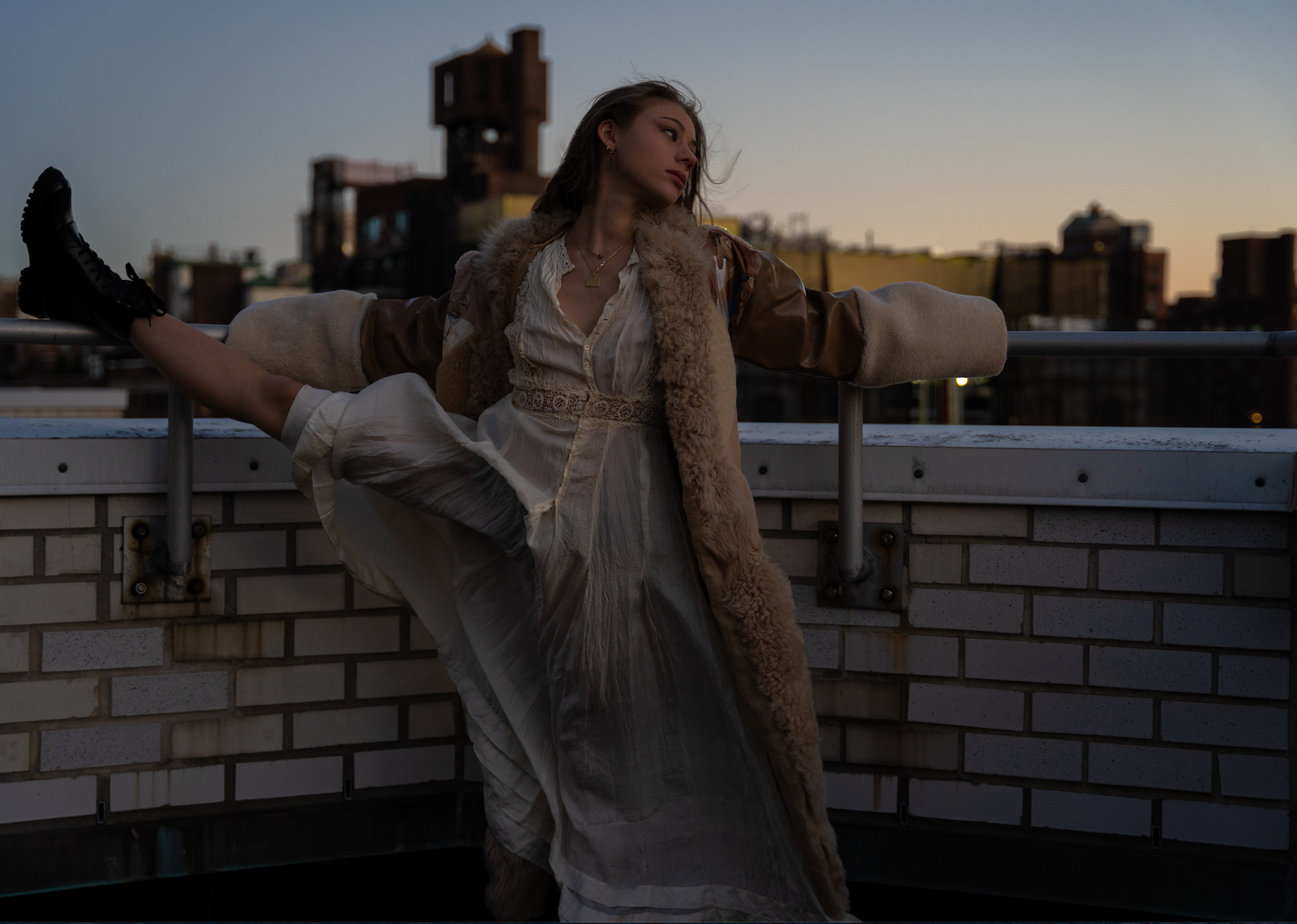 "IN MAGNA CIVITAS MAGNA SOLITUDO" COAT
Translating to "in the greatest cities is the greatest loneliness", the coat represents a NYC apartment building. The vignette painted in each diamond-shaped "window" explores the phenomenon of isolated togetherness that is apartment living.
Leather, fur, linen, acrylic
THE CATCHER JACKET
This jacket began as an hommage to my favorite author, JD Salinger; however, as the project progressed, I realized I wanted the jacket to be an hommage to the connection formed between writer and reader. Lasered into the back of the jacket are annotations from the copies of The Catcher in the Rye and Franny and Zooey given to me by my parents. The jacket is ultimately a study of how the things that are passed down to us protect us and make us who we are.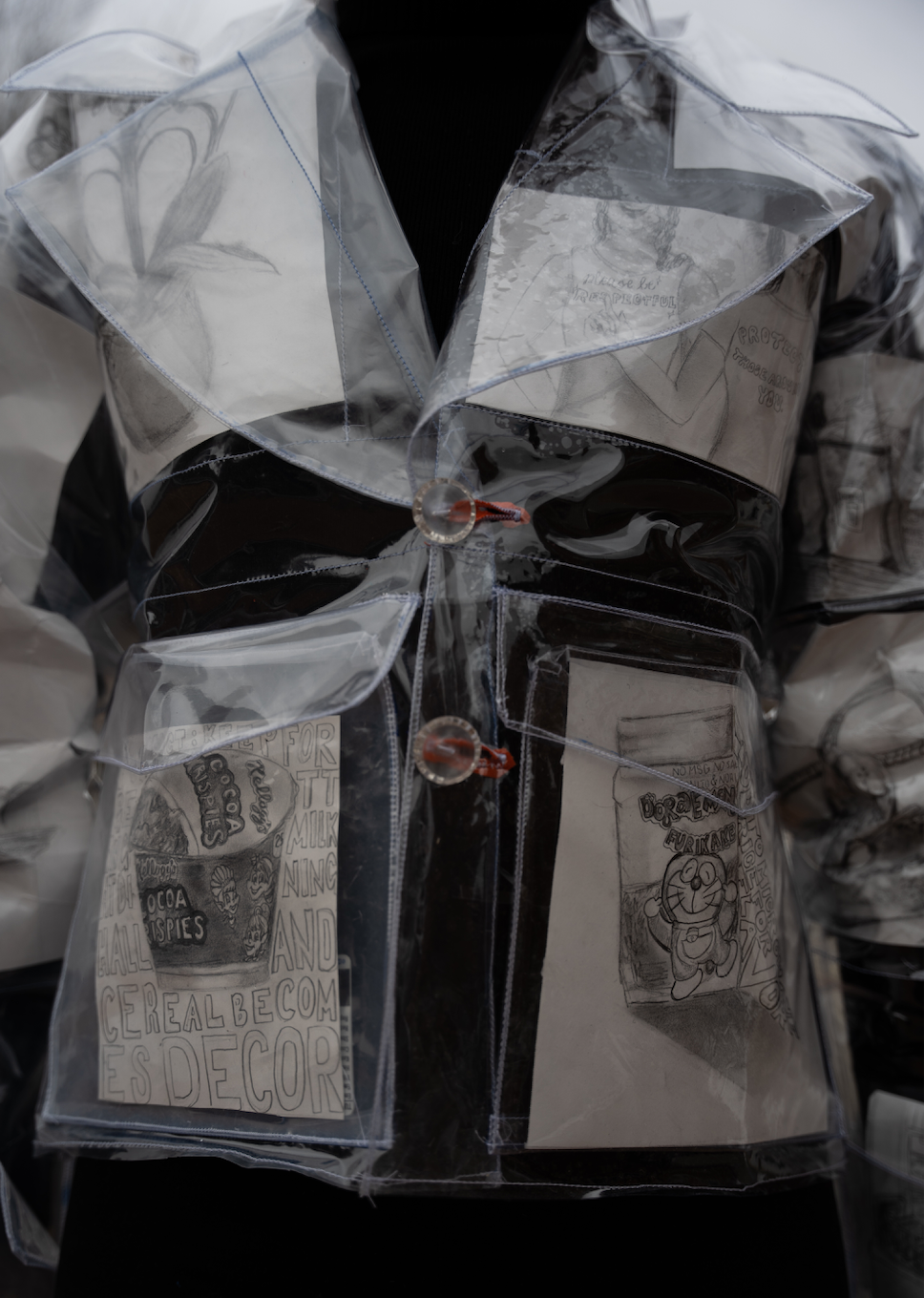 "FIRST 21 DAYS" RAINCOAT
This jacket is a documentation of my first 3 weeks in the new environment of college; a visual diary of sorts, a way of helping everything become gradually familiar. Some of the plastic used was from the containers I packed my belongings in.
PVC, paper, graphite, glass buttons, markers